Advancing Accountancy Education
Welcome to the IFAC Accountancy Education E-Tool. Interested in learning more about IFAC's approach to accountancy education at the global level? Check out our video for an overview.
In the Spotlight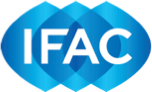 Preparing Our Profession for the Future: Knowledge Gateway
In addition to visiting this e-tool, we recommend frequently visiting the Knowledge Gateway to stay current on how IFAC and its member organizations are equipping professional accountants and professional accountancy organizations for the future.
IFAC Accountancy Education E-tool
This e-tool helps accountancy education stakeholders navigate and access key principles and related implementation support.
International Education Standards
While this e-tool provides easy access and navigation for the International Education Standards (IES), the 2019 Handbook of International Education Standards contains the authoritative set of currently-effective IES, and those that will become effective in the future.
International Panel on Accountancy Education
The Panel is a key feature of IFAC's approach to advancing accountancy education at the global level and instrumental in advising IFAC on how to assist professional accountancy organizations in preparing future-ready accountants.
IFAC Member Organizations
IFAC member organizations serve the public interest by, among other actions and responsibilities, supporting international standards' adoption and implementation, including the IES.